Obi
Adoption applications are now open for Obi.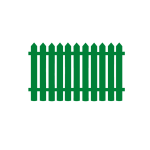 Obi is fairly polite when he first meets and greets other dogs, and has nice manners so long as things are kept calm and sensible; he does get excited very easily, and then he tends to fling his body about and not be completely aware of where it is in space, or in relation to another canine (or human!) friends.
He will have a bit of a chase after toys, however, does tend to get distracted easily so the game isn't always the most lengthy. Obi is quite good on lead, and settles quickly even if he is a little more forward and excited when he first comes out.
Obi is a curious and busy boy, and seems quite independent; he is more than happy to head off solo and explore. Obi LOVES his snacks, so training will be a breeze.
Obi's retirement home needs a decent yard with a minimum 6-foot high fencing, no kids under 10, and no other pets.
If you are interested in adopting Obi submit an adoption, please an adoption application form and our adoption officer will contact you to discuss your family's requirements and match you to your GAP greyhound.
Obi may be matched to his retirement home, however, greyhounds can be at different stages in their development as they transition to pet life.  The greyhound that is perfect for your family might take some time to find. Please complete an application form we will work hard to find the right GAP greyhound for you. More information is available on the adoption process.
Our greyhounds are not tested with cats, livestock, or poultry. If you have a home with these, please contact us and we will match you with the right greyhound for your circumstances.