Bear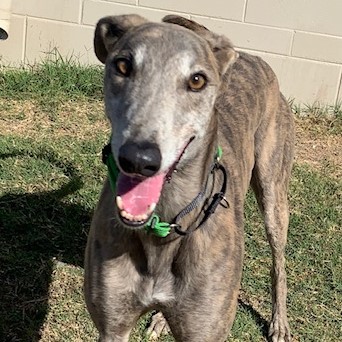 Bear is an easy-going greyhound. He enjoys his toys and zoomies. He is a independent dog, happy to be left on his own but also eager to be included into the daily family routine. Bear may be suited to sharing a home with a similar size dog. Bear would love a family with teenagers who will keep him busy.
If you are interested in adopting a GAP greyhound, please complete the adoption application form.
Our dogs are not tested with cats, livestock or poultry. If you have a home with these, please contact us and we will match you with the right greyhound for your circumstances.