Bella – Adoption applications now open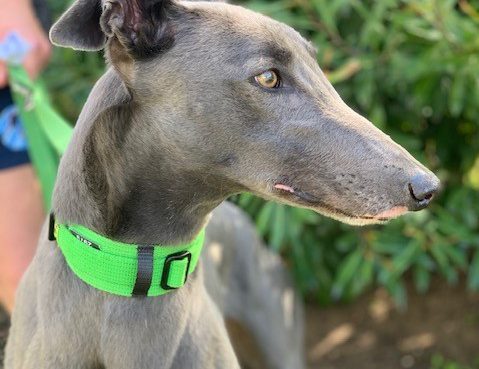 Bella – Adoption applications now open.
If you have food, Bella is the glue in greyhound form. A major foodie and people lover, Bella is easy to please.
Bella enjoys playing with toys, but nothing beats a person to give her all the attention she deserves. Bella would love an active family with time for her, and to take her out regularly. Bella may be suitable for a calm dog friend. Bella would best suit a family without small children.
More information is available on the adoption process and if you are interested in adopting Bella submit an adoption application form and our adoption officer will contact you to discuss your family's requirements and match you to your GAP greyhound.
Our greyhounds are not tested with cats, livestock, or poultry. If you have a home with these, please contact us and we will match you with the right greyhound for your circumstances.