Blocka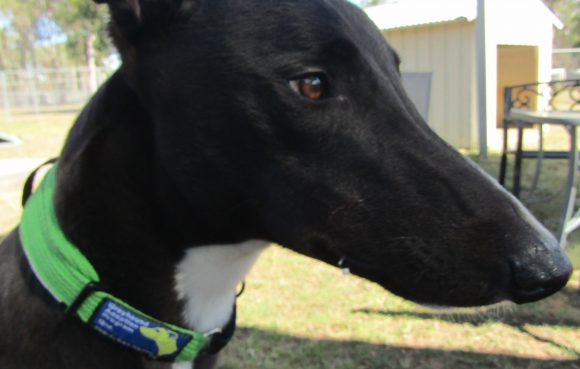 Blocka loves a few things in life with an absolute passion: food, treats, dinner, breakfast, snacks… Did we mention food? He enjoys toys and playing as well, but if he catches a whiff of something yummy then off he zooms. Aptly named, he's a solidly built grey with quite a bit of muscle behind him; he will need an environment where there are no small children in his life that he might accidentally knock over, and will do best as a single dog. Blocka is working hard on continuing to learn some general manners, and will need his new owner to continue this training; with his passion for food, it's definitely going to be a piece of cake. He is a confident and outgoing boy, who would like to be made a big part of his new owner's life.
If you are interested in adopting a GAP greyhound, please complete the adoption application form.
Our dogs are not tested with cats, livestock or poultry. If you have a home with these, please contact us and we will match you with the right greyhound for your circumstances.