Bob – is matched but has friends that are looking for their new retirment homes.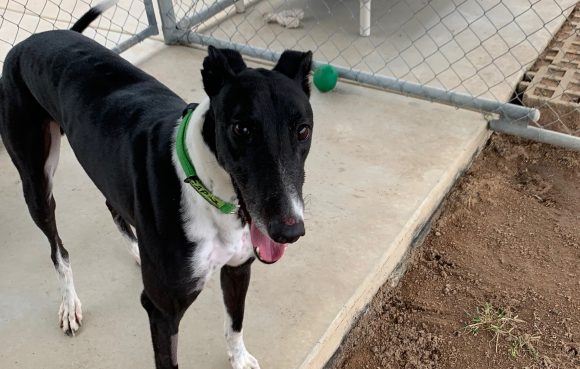 Bob is a beautiful loving natured boy who will follow you round and stick to you like super glue. Bob enjoys just hanging out with his people and loves to go to the beach for a walk and paddle in the ocean. Bob is still learning to be calm around other dogs and can be very bouncy and energetic so will need a female companion that is not afraid of Bob's bouncing. Bob is learning to walk nicely on his new green harness and has had a few visits to The Strand and loved meeting all the people and gets lots of pats.
If you are interested in adopting a GAP greyhound, please complete the adoption application form.
Our dogs are not tested with cats, livestock or poultry. If you have a home with these, please contact us and we will match you with the right greyhound for your circumstances.