Boof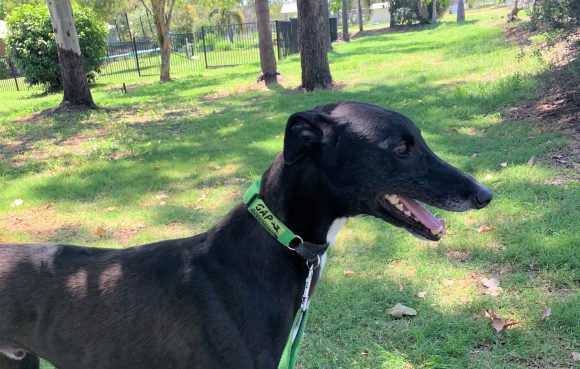 Boof is a confident and outgoing boy, who is always up for adventures. He enjoys making new friends of both the human and canine variety, and would be suitable to live with another medium/large dog who could join him in his zoomies. Boof is cheeky and exuberant, and can be quite enthusiastic, so he will be best suited to a home without children that he might accidentally knock over. He loves treats, toys and learning lots of new things.
If you are interested in adopting a GAP greyhound, please complete the adoption application form.
Our dogs are not tested with cats, livestock or poultry. If you have a home with these, please contact us and we will match you with the right greyhound for your circumstances.