Bounda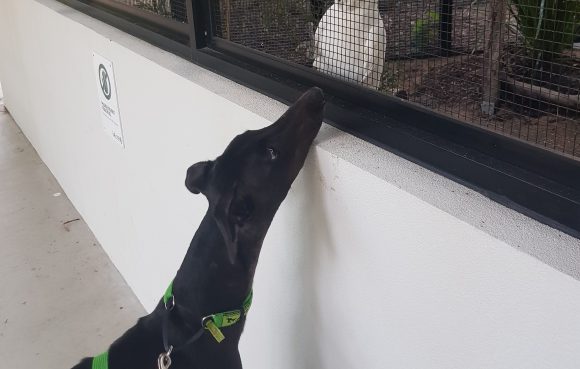 Bounda is an young energetic boy who full of excitement and a fascination for the world and loves playing fetch. Bounda settles into his lead manners on his daily walks. Bounda is currently in foster care and looking for a patient home that can continue with his training, he is eager to please and would make a loyal and loving companion.
If you are interested in adopting a GAP greyhound, please complete the adoption application form.
Our dogs are not tested with cats, livestock or poultry. If you have a home with these, please contact us and we will match you with the right greyhound for your circumstances.