Boydy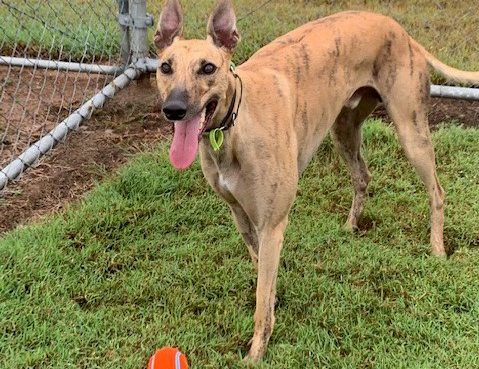 Boydy is a compact little unit who, like his namesake, loves to play ball.  He is great at catching it in his mouth and brings it back to you, and gently lets you take it from him. He takes a little time to warm up and get to know you, but once you play ball with him, he is your BFF. He will need a home where there are older children that will play with him, and take him for walks every day and would suit a home where he was not left alone for great lengths of time, so perhaps someone who works part time. He is a loving little guy who has become a favourite of the Gap NQ team.
If you are interested in adopting a GAP greyhound, please complete the adoption application form.
Our dogs are not tested with cats, livestock or poultry. If you have a home with these, please contact us and we will match you with the right greyhound for your circumstances.