Brax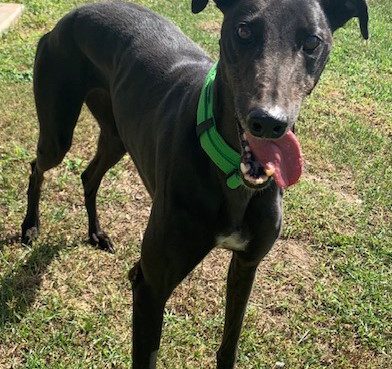 Brax is a confident man who loves nothing more than to lean on you for a good ear scratch. Brax is quite the playful character once he has come out of his shell, he loves his zoomie time & chasing after his soft toys. Brax enjoys meeting new people, often pushing his way in to lean on you, hinting for a good pat. Brax is still learning his basic manners & would love to have a home where they can continue teaching him all there is to know about retired life. Brax would love to have a home by himself where he can have all the love, or would also enjoy having a calm & relaxed medium to large female friend to spend his time with. He would enjoy having human brothers or sisters over the age of 10 to play with him & a family to take him on weekend adventures.    
If you are interested in adopting a GAP greyhound, please complete the adoption application form.
Our dogs are not tested with cats, livestock or poultry. If you have a home with these, please contact us and we will match you with the right greyhound for your circumstances.