Bubba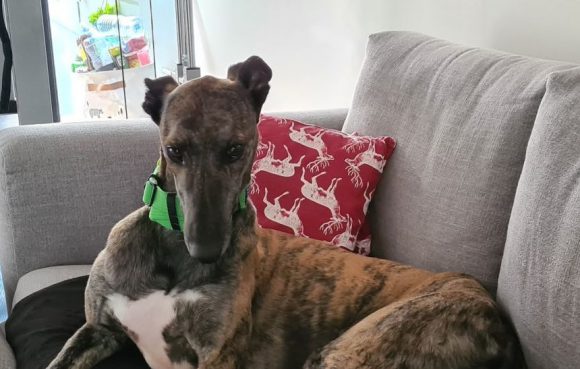 Bubba is a young boy who can be quite shy until he gets to know you, then he will be very playful. He is a great walker and an even greater smoocher. He loves the beach and is the best swimmer and goes straight into the ocean without hesitation.
Bubba would be best suited to a home that was not too busy and noisy, with a family that would be happy to play and support him become more confident in his transition to pet life.  Bubba could live with a gentle and confident canine.
Bubba is currently living in foster care.
If you are interested in adopting a GAP greyhound, please complete the adoption application form.
Our dogs are not tested with cats, livestock or poultry. If you have a home with these, please contact us and we will match you with the right greyhound for your circumstances.