Caesar – adoption applications now open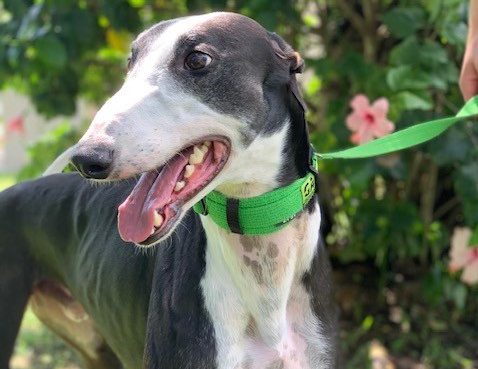 Caesar – adoption applications now open.
Just like Cleopatra, Caesar has a nose to catch attention! If you are looking for a family member with a unique profile and an impeccable tuxedo, Caesar is your man!
Caesar is curious and playful; he doesn't have much interest in toys – it's people that he likes! He likes a yummy treat, but he would much prefer you to be interesting and exciting! Caesar is looking for an active family who will spend time with him, have plenty of room for zoomies, and is keen on continuing his lessons from our team at GAP! Caesar would best suit a family with a regular active schedule, no small children, and would like to be the only pet.
More information is available on the adoption process and if you are interested in adopting Caesar submit an adoption application form and our adoptions officer will contact you to discuss your family's requirements and match you to your GAP greyhound.
Our greyhounds are not tested with cats, livestock, or poultry. If you have a home with these, please contact us and we will match you with the right greyhound for your circumstances.