Catch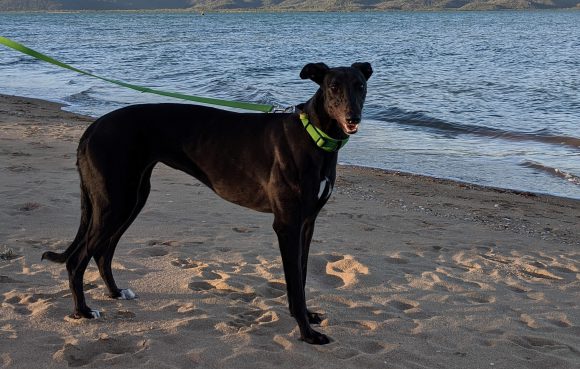 Catch is a compact little lady with a playful nature. Catch loves her toys and will play all day long if you let her. Catch loves her daily walks and her favourite thing is to walk along the beach with you and watch the sun go down. Catch is an inside at night dog, as she will bark at noises if left outside in the dark. Catch is currently in foster care and is doing really well. She is very clean and quiet in the house and loves to snuggle up on the couch next to you.
She is best suited to a single dog household and preferably with a family that are not away all day. Catch requires good fencing and she has been known to go and visit the neighbours from time to time.
If you are interested in adopting a GAP greyhound, please complete the adoption application form.
Our dogs are not tested with cats, livestock or poultry. If you have a home with these, please contact us and we will match you with the right greyhound for your circumstances.