Chloe – searching for her special person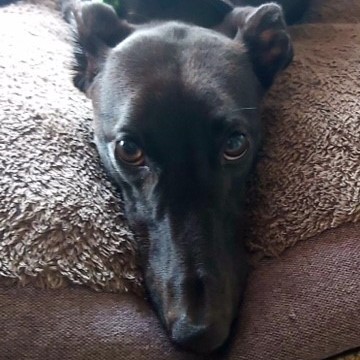 Chloe is a young girl searching for her special person to help build her confidence and a particular home to monitor her physical considerations.  Her physical limits are not a barrier to Chloe living her best life. Check out her videos on YouTube.  Chloe is a bundle of energy and with an enthusiasm for life. She would love a large yard for her zoomies and toy play. Chloe will need to sleep inside and is happy to chill in her crate. While in foster care, Chloe has been working hard on her dog manners and her special person will need to commit to continuing with her training.
Chloe is confident to be left at home and will wait patiently for her human to return.  She needs to be an only dog. While Chloe is comfortable with visiting children, a home without children would be preferable.  She suffers from travel sickness so doesn't enjoy car rides, so homebodies would be perfect for her.
More information is available on the adoption process and if you are interested in adopting Chloe submit an adoption application form and our adoptions officer will contact you to discuss your family's requirements and match you to your GAP greyhound.
Our greyhounds are not tested with cats, livestock, or poultry. If you have a home with these, please contact us and we will match you with the right greyhound for your circumstances.