Chloe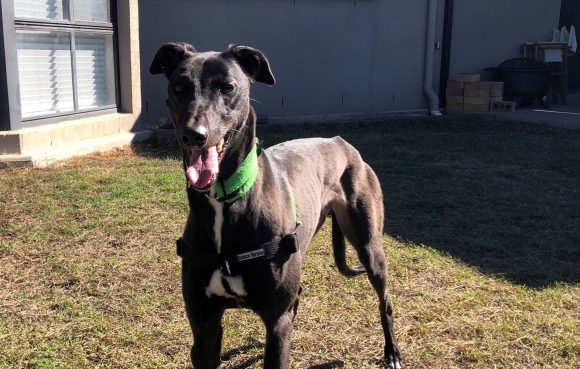 Chloe is a young dog searching for a very special and particular home. She has some physical considerations that her new owners will need to be prepared to monitor and manage, but at this stage in her life they certainly don't slow her down. Chloe is a bundle of energy and enthusiasm, who will definitely need a decent size yard for her zoomies and toy play. Her new home will need to be prepared to have her sleeping inside as well; she is crate trained, and well behaved in the house. While she is confident and comfortable at home, Chloe is still very young and building up those same skills out and about, so she will also need to live in a quiet area, and her owners will be prepared to continue to help her slow and steady progress. She also gets car sick, and doesn't really enjoy travelling, so homebodies would be perfect for her! Chloe has spent a lot of time working on her dog manners as well, and she requires a single dog home, and to continue with this training and management. While Chloe is quite comfortable with visiting children, she will also require a home without kids living there full time.
Video https://youtu.be/WeqJSDdIfa0
If you are interested in adopting a GAP greyhound, please complete the adoption application form.
Our dogs are not tested with cats, livestock or poultry. If you have a home with these, please contact us and we will match you with the right greyhound for your circumstances.