Cindy – available for adoption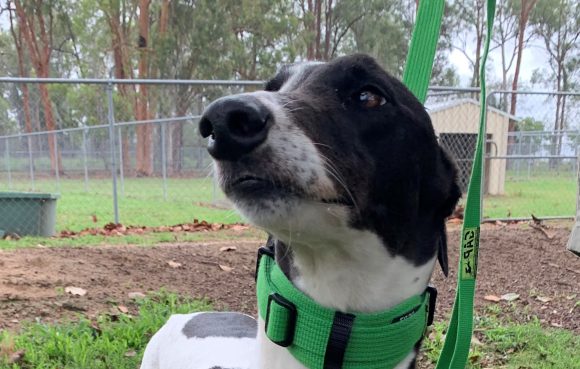 Cindy – available for adoption.
Cindy is a young dog who still has a lot to learn. With loads of energy a home, Cindy would love a decent size yard for her zoomies. Cindy is super keen to play with her toys and a tug game. She is also happy to be independent and play on her own.
Cindy has a sensitive side and will benefit from a quiet area where she can enjoy stress-free walks. She needs a home with no kids, although she may be suitable to live with another polite canine.
Cindy loves to get out and stretch her legs and burn some energy off. She is excitable and goofy, and tends to be quite loud! To ensure she is staying as settled and quiet as possible in her home, she needs a calm environment, and solid fencing just to reduce what she can see outside of her yard.
More information is available on the adoption process and if you are interested in adopting Cindy submit an adoption application form and our adoptions officer will contact you to discuss your family's requirements and match you to your GAP greyhound.
Our greyhounds are not tested with cats, livestock, or poultry. If you have a home with these, please contact us and we will match you with the right greyhound for your circumstances.