Denzel – adoption applications now open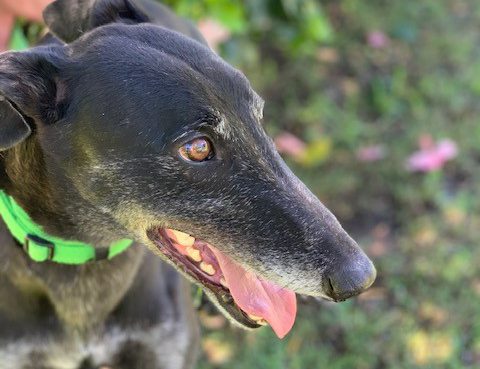 Denzel – adoption applications are now open.
Denzel is a handsome and independent young man, who is looking for a family with that "chill vibe". He would best suit a family that doesn't have small children and would prefer to be an only pet. Denzel loves his toys; he subscribes to the Throw, but No Take style of play. Denzel may the introverted type, but that doesn't mean he doesn't have his excited, bouncy moments.
Denzel has good leash manners and enjoys a relaxed walk and a sniff. He has been working very hard with our GAP staff but will need some more help when it comes to making those good decisions. He has a good focus on his handler, and some delicious high-value treats don't hurt at all.
More information is available on the adoption process and if you are interested in adopting Denzel, submit an adoption application form and our adoptions officer will contact you to discuss your family's requirements and match you to your GAP greyhound.
Our greyhounds are not tested with cats, livestock, or poultry. If you have a home with these, please contact us and we will match you with the right greyhound for your circumstances.