Foster carer required – Ginger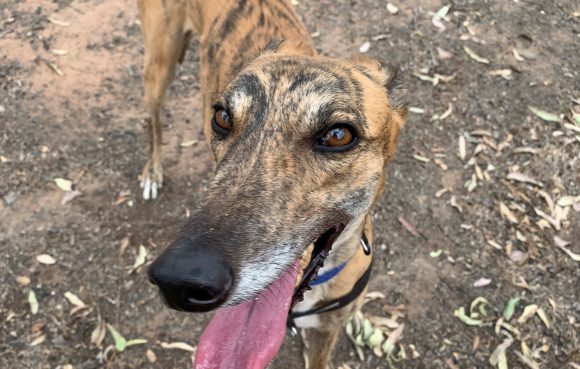 Ginger is looking for a foster carer who can continue to work on the training she has started at the GAP. Her manners with dogs have improved, but her foster carers will need to continue helping her out in the big wide world.
Her foster home will have no other dogs, no kids, and people who are home more often than not, as she will need to slowly build her independence. Ginger requires a small yard with solid fencing as she can be quite loud when things are happening outside her yard. Ginger is not suitable for apartment homes and  townhouses with  courtyards.  As she is a bouncy exuberant girl, Ginger will need a foster carer who is physically well.    She does struggle with her levels of excitement, and this is a work in progress as she just loves people so much and finds a lot of things very exciting.
If you met Gingers needs, please complete a foster carer expression of interest
Ginger in action.