Frankie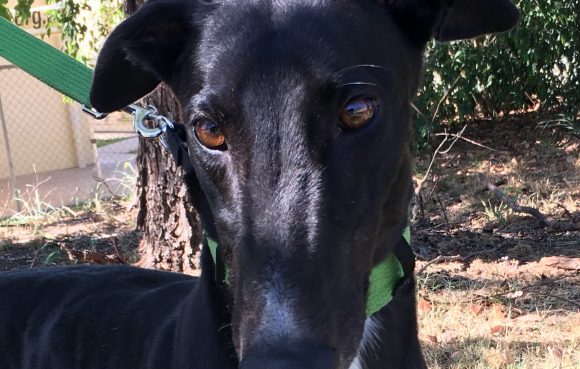 Frankie is quite an affectionate boy who enjoys pottering around the yard at his own pace. After having his daily zoomie, he will find a nice cool place to lay down for some rest & to recharge his batteries. Although Frankie is a big boy, he is calm & well mannered & would love to curl up on his bed in front of the tv watching his favourite TV show. Frankie loves to get out for his daily walks, walking nicely on a loose lead by your side. Frankie would enjoy having a calm friendly canine to spend his days with or would also enjoy being an only dog to have all the cuddles to himself. He would be well suited to a family with children aged 8 +, a couple, or someone living on their own. Frankie would enjoy getting out & about for weekend adventures with his new family.  
If you are interested in adopting a GAP greyhound, please complete the adoption application form.
Our dogs are not tested with cats, livestock or poultry. If you have a home with these, please contact us and we will match you with the right greyhound for your circumstances.