Freckles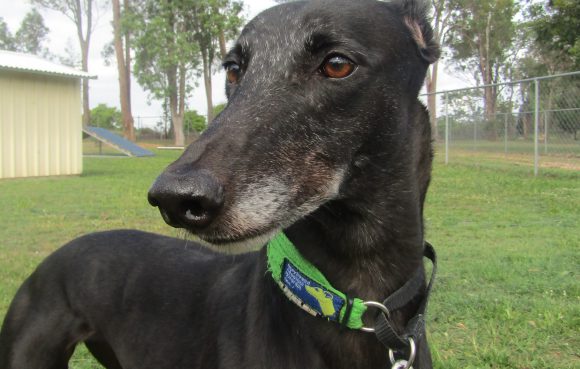 Freckles is an exuberant and excitable girl looking for a new home. She would love a yard for zoomies, and lots of play time with toys that she can chase after- she sometimes even brings it back! Freckles loves her pats, loves hanging out with people, and would enjoy having a medium to large dog friend to play with in her new home.
If you are interested in adopting a GAP greyhound, please complete the adoption application form.
Our dogs are not tested with cats, livestock or poultry.  If you have a home with these, please contact us and we will match you with the right greyhound for your circumstances.