Gizmo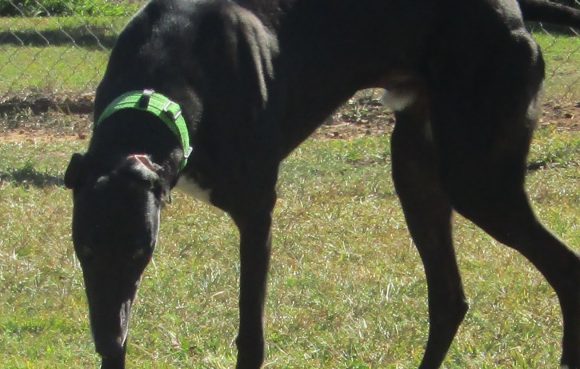 Gizmo is a bit of a sensitive soul, even though he might initially come off as a bit "loud and exuberant"! He is still working on his social skills, and will be best suited to a single dog household. Gizmo really loves his people, and will need go to a home where he can be included as a big part of the family; he will do best in a household with someone who works from home, or works part time, so that he can continue to slowly learn the value of independence. As he is a little unsure about loud noises, he requires a calm and relaxed environment, and either older or no children.
If you are interested in adopting a GAP greyhound, please complete the adoption application form.
Our dogs are not tested with cats, livestock or poultry. If you have a home with these, please contact us and we will match you with the right greyhound for your circumstances.