Henry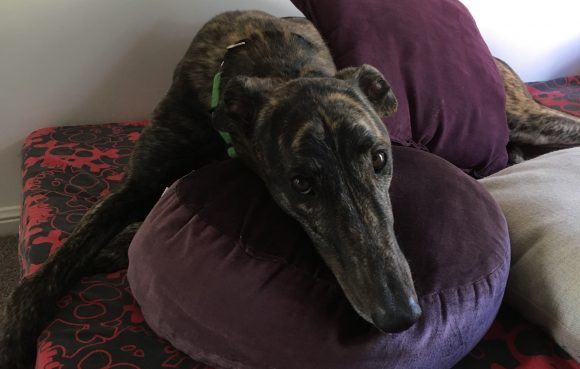 Henry is a very gentle soul with a very loving nature. Henry has lived as a pet for the past 4 years but sadly his family have had some personal issues that meant Henry needed to find a new loving home. Henry has been very loved and cherished with his previous family, and has been living with another dog over the past 4 years. Henry will need a calm gentle canine companion, or a home where his human is at home most of the day. Even though Henry is almost 7 years old he still loves to go for his daily walks and he simply loves the beach. Henry has always slept inside the house and is very clean and very quiet. Henry is not cat tolerant.
If you are interested in adopting a GAP greyhound, please complete the adoption application form.
Our dogs are not tested with cats, livestock or poultry. If you have a home with these, please contact us and we will match you with the right greyhound for your circumstances.