Howie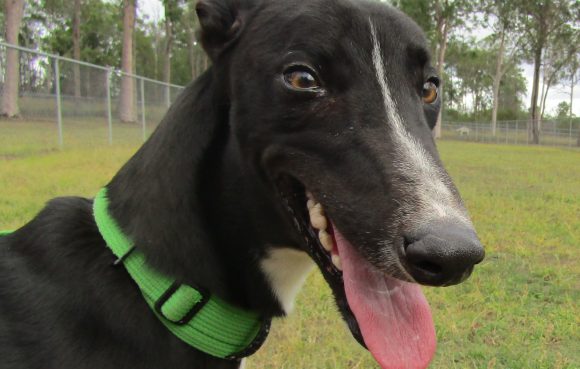 I am just a puppy still, recently celebrating my first birthday! Please excuse my slightly unique look, and uneven legs- I have some minor birth deformities that don't affect my day to day life, but my new family will just need to be able to help me through any little hurdles or difficulties that I may face in the future. In return, I will give you lots of love and snuggles! My new home needs to have older or no kids, and I may enjoy having a medium to large canine buddy to help show me the ropes, so long as they were calm and polite.
If you are interested in adopting a GAP greyhound, please complete the adoption application form.
Our dogs are not tested with cats, livestock or poultry. If you have a home with these, please contact us and we will match you with the right grey hound for your circumstances.