Ivan – adoption applications now open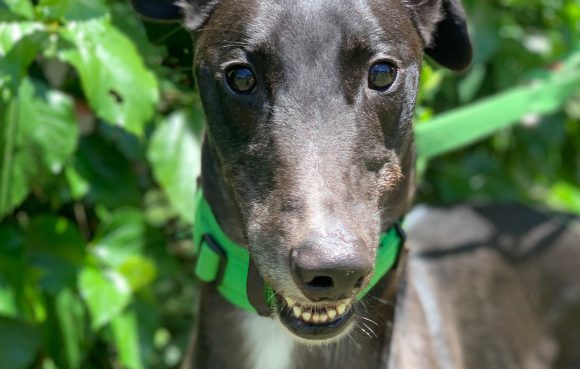 Race name
Enjoy the Vision
Ivan – adoption applications are now open.
Ivan is a big boy whose main passion in life is food! He has an independent streak, and will happily amuse himself, but likes to know you are there for him. He would love a family with a quiet and relaxed home environment, with no small children. A large, sensible companion dog could be suitable for Ivan.
His love of food knows no bounds, and he will let you know if you are not meeting his needs. He has big brown puppy eyes he will use to reel you in and fall for his tricks.
Ivan has pannus, an eye condition that is managed with medicated eye drops. Being out in sunny areas for long periods of time can exasperate this condition, so an indoor home is best for him.
More information is available on the adoption process and if you are interested in adopting Ivan submit an adoption application form and our adoptions officer will contact you to discuss your family's requirements and match you to your GAP greyhound.
Our greyhounds are not tested with cats, livestock, or poultry. If you have a home with these, please contact us and we will match you with the right greyhound for your circumstances.