Jasper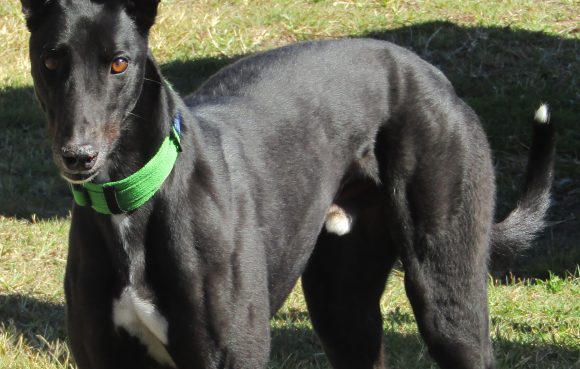 Jasper is a delightful greyhound, with a wonderfully easy going personality. He's a very friendly boy, but seems just as content to wander off and do his own thing as well. He is quite confident and curious, and likes to stick his nose into absolutely everything- especially if food is involved! Toys are great fun, according to Jasper, and he would like to have a bit of a yard in his new home where he can chase after them, and stretch his legs.
If you are interested in adopting a GAP greyhound, please complete the adoption application form.
Our dogs are not tested with cats, livestock or poultry. If you have a home with these, please contact us and we will match you with the right greyhound for your circumstances.