Jax – adoption applications now open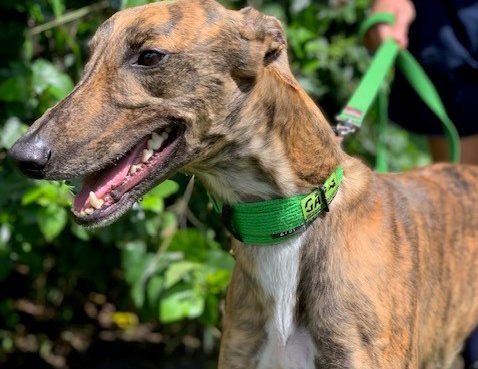 Jax – adoption applications now open.
Jax has been very busy at GAP learning from the team how to be a more polite and calm boy. He has certainly come a long way but will benefit from a home that can continue to remind him about his newfound knowledge. He comes with his own harness to enable calm walking. Jax is full of life and sometimes his excitement takes over and he forgets he's a big boy so a home without children is best.
Jax can struggle with manners when meeting other dogs so it's best if he is the only dog in the household. Other dog friends who promise to be a good influence on him could be ok.
Playing with toys and zooming are on the top Jax list of fun things to do. Jax also enjoys cuddles and pats. He absolutely loves receiving positive attention, especially treats! Jax will do just about anything for treats so if you are lucky enough to be matched with Jax, maybe pack some dog snacks to win him over. If you are wanting an energetic young man who will entertain you with his quirky personality, then Jax is for you!
More information is available on the adoption process and if you are interested in adopting Jax submit an adoption application form and our adoptions officer will contact you to discuss your family's requirements and match you to your GAP greyhound.
Our greyhounds are not tested with cats, livestock, or poultry. If you have a home with these, please contact us and we will match you with the right greyhound for your circumstances.