Jay Bay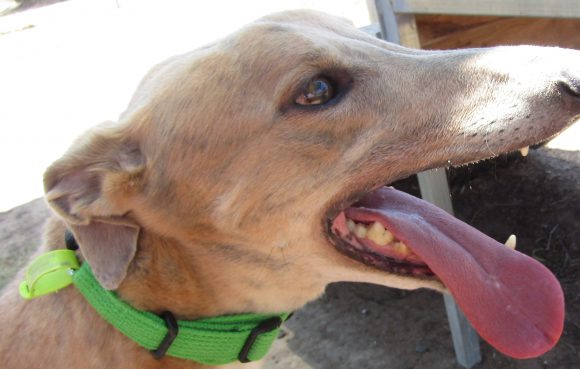 Jay Bay is a super curious grey, who is always ready to get out and explore. He loves his food, and would be really keen to learn lots of new things in his new home. He also loves toys, and enjoys playing. Jay Bay doesn't quite realise his size or strength, so will be suited to a home without little kids. He is still working on his social skills, and is a little silly, and will be best off as the only dog in his new home.
If you are interested in adopting a GAP greyhound, please complete the adoption application form.
Our dogs are not tested with cats, livestock or poultry. If you have a home with these, please contact us and we will match you with the right greyhound for your circumstances.