Jodsy – available for adoption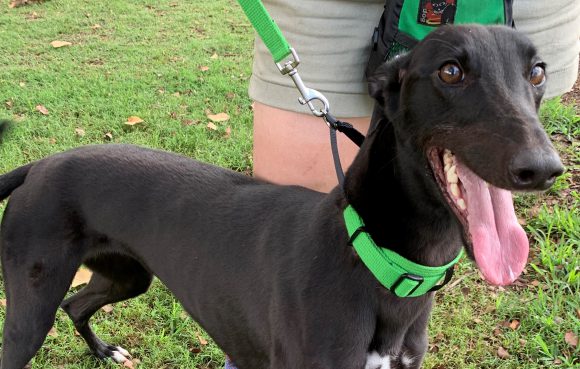 Jodsy – available for adoption.
Jodsy is a typical young greyhound: excitable likes to be close, and still figuring out just how long her legs are. She is wiggly and bouncy and a bit silly. Jodsy is learning personal space so a home without small children would be preferable.
She is a super playful grey, who loves to chase after toys and enjoys a little game of tug. Jodsy loves to get out for sniffaires and would prefer her own yard.
As a young greyhound, she will be best suited to a home where she has someone to keep her company.
Jodsy may be suitable to live with a polite and gentle canine friend.
More information is available on the adoption process and if you are interested in adopting Jodsy submit an adoption application form and our adoptions officer will contact you to discuss your family's requirements and match you to your GAP greyhound.
Our greyhounds are not tested with cats, livestock, or poultry. If you have a home with these, please contact us and we will match you with the right greyhound for your circumstances.