Kamara – Has been adopted.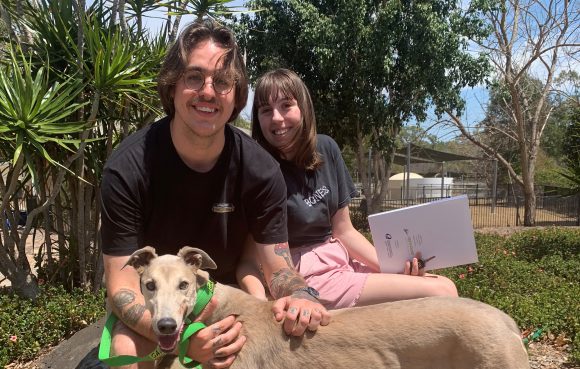 Kamara has been adopted, however, we have other greyhounds that are available but not yet on our website. If you are interested in adopting a GAP greyhound, complete an adoption application and our GAP adoptions officer will be in touch.
Kamara is very much a puppy still, with a lot of learning and maturing still to do. Her ideal home would have a good size yard for her crazy zoomies, and where she can chase and fetch her toys. She is a super playful girl, and due to her general exuberance her home will need to have no children living there as well; she can be quite bouncy. Also quite typical of her age, Kamara has a soft and squishy side along with an excitable nature, and will do best in a quiet and calm home. Kamara is a little too over excited about other dogs to live with one, so she will need to be the only canine in her home, and her new owners will need to continue to work on some training and skills with her; she loves her treats and would be super keen to go to training classes.