Kathy – available for adoption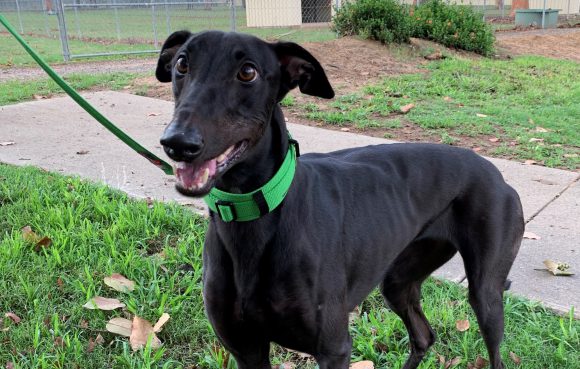 Kathy – available for adoption.
Kathy is a super sweet greyhound, who loves to be as close as she possibly can to her people and be made part of her human family.
She has an excitable side, but doesn't tend to be too jumpy or silly. She may be suitable to live with primary school aged children, who are quiet and comfortable with dogs.
Kathy isn't confident around other dogs, although she is polite and gentle, she would be happiest as a single dog. A calm and polite canine sibling who can allow her personal space could be a match.
Kathy is not too interested in toys, if she receives her daily exercise, she maybe happy in a small yard.
More information is available on the adoption process and if you are interested in adopting Kathy submit an adoption application form and our adoptions officer will contact you to discuss your families requirements and match you to your GAP greyhound.
Our greyhounds are not tested with cats, livestock or poultry. If you have a home with these, please contact us and we will match you with the right greyhound for your circumstances.