Lacey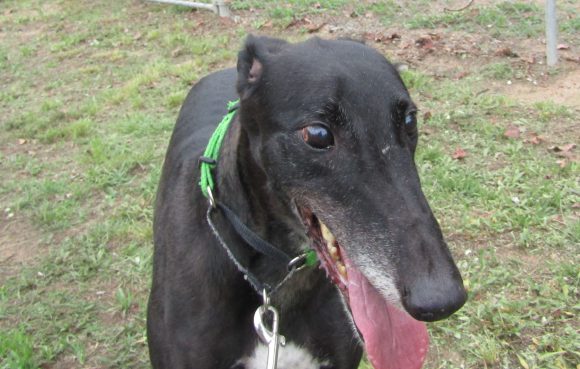 At almost 9 and a half years of age, Lacey is a considered a senior citizen- but this crazy girl doesn't let that slow her down! Lacey is full of beans, and a very active older grey. She needs a decent size yard for all of her zoomies, and a plentiful supply of treats as she absolutely loves her food. Lacey doesn't mind other dogs, but due to some cataracts and scarring to her eyes, her vision isn't the best and she would be most suited to a home where she is the only canine. Lacey also has pannus, an eye condition that is managed with twice daily medicated eye drops.
If you are interested in adopting a GAP greyhound, please complete the adoption application form.
Our dogs are not tested with cats, livestock or poultry. If you have a home with these, please contact us and we will match you with the right greyhound for your circumstances.