Leah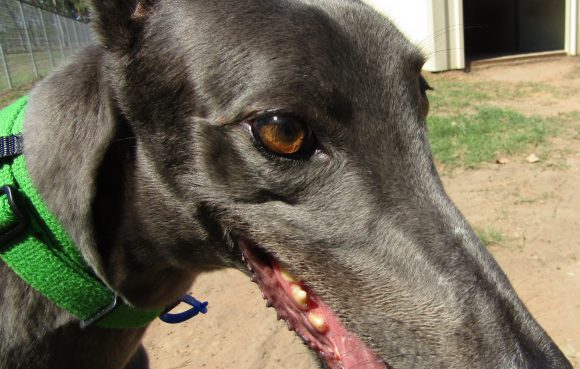 Leah is an energetic greyhound who adores her daily dose of zoomies, so she will need her new home to have a decent size yard that she can stretch her legs in. She is a friendly and relaxed girl once she has gotten a bit of energy and bounciness out, and is fairly confident. She would enjoy having a non-greyhound, medium to large breed canine buddy to play with.
If you are interested in adopting a GAP greyhound, please complete the adoption application form.
Our dogs are not tested with cats, livestock or poultry. If you have a home with these, please contact us and we will match you with the right greyhound for your circumstances.