Leonard – adoption applications are now open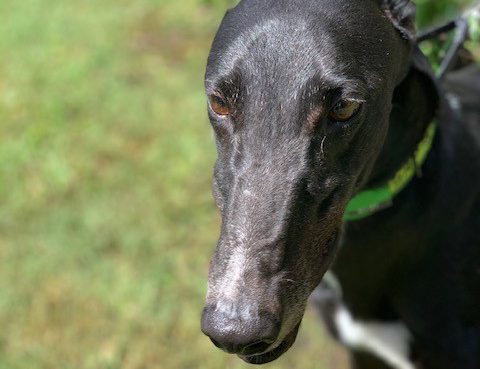 Leonard – adoption applications are now open.
Leonard has spent the last few months at GAP working on his social skills with other dogs, and he has learnt so much. He is now looking for a retirement home where he can continue to learn and grow. Leonard may be suitable to live with another calm and easy-going, polite dog. When he first meets new people, Leonard sometimes forgets his otherwise impeccable manners and jumps up, so he will need a home without children who he may accidentally knock over. Leonard loves to play with people, and he will get very excited about it. He would love to have a yard at home so do some zoomies in, and stretch his legs. He's quite confident and adaptable and loves his treats so further training will be an absolute breeze.
More information is available on the adoption process and if you are interested in adopting Leonard submit an adoption application form and our adoptions officer will contact you to discuss your family's requirements and match you to your GAP greyhound.
Our greyhounds are not tested with cats, livestock, or poultry. If you have a home with these, please contact us and we will match you with the right greyhound for your circumstances.