Misty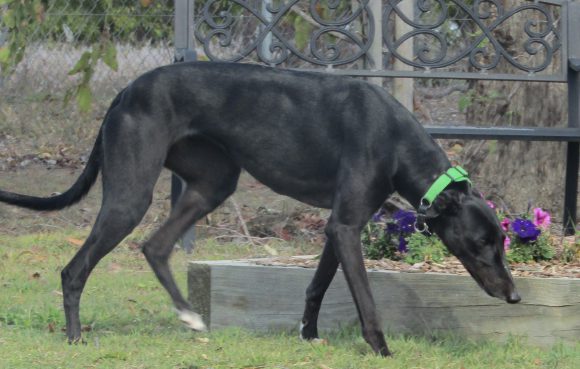 Misty has previously lived with a large breed dog and may enjoy having a similar size companion in her new home to keep her company. She is used to spending her day outside, but being welcomed in for family time in the evening, and sleeping inside at night, so would be best suited to a home with a similar setup. Being a little older, Misty is a pretty settled and easy-going girl and will be a wonderful addition to her new family.
If you are interested in adopting a GAP greyhound, please complete the adoption application form.
Our dogs are not tested with cats, livestock or poultry.  If you have a home with these, please contact us and we will match you with the right greyhound for your circumstances.