Monty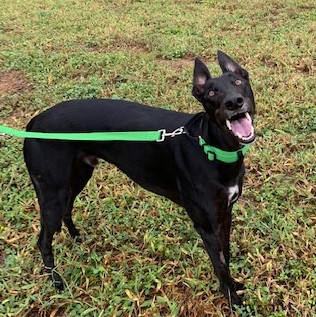 Monty is a gentle soul, he can be a little shy at first but sticks to you like glue once he knows you. He enjoys playing in the yard with his soft toys, and loves to lay next to you on his big smooshy pillow.
If you are interested in adopting a GAP greyhound, please complete the adoption application form.
Our dogs are not tested with cats, livestock or poultry.  If you have a home with these, please contact us and we will match you with the right greyhound for your circumstances.