Moo Moo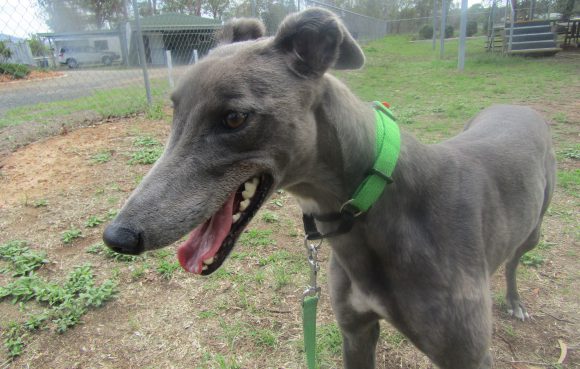 Moo Moo is still very much a puppy, with a whole lot of energy to burn- this little lady will definitely not sleep on the couch all day! Moo has requested a large yard for her crazy zoomies- she would be quite happy to just run all day if possible. She may be suitable to live with another medium size dog, if they weren't quite as crazy energetic as she is. Although Moo Moo is little, she is silly and runs without much awareness, so she will be best suited to a home without little kids she might accidentally knock over.
If you are interested in adopting a GAP greyhound, please complete the adoption application form.
Our dogs are not tested with cats, livestock or poultry. If you have a home with these, please contact us and we will match you with the right greyhound for your circumstances.