Moose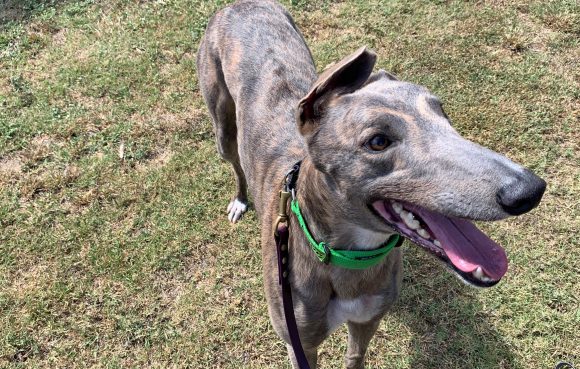 Moose – adoption applications open
Moose is a sociable and playful fellow with his striking looks and adorable floppy ears. He never misses an opportunity to say hello to passers-by – humans and dogs alike and air-conditioned trips in the work van. He is a great traveler and appreciates getting out of the kennels and going on new adventures.
Moose likes to play with his toys and is gentle when returning them to his handlers. He thrives on the company of other dogs and would be suitable to live alongside an easy-going and polite dog. A family who is quite active and wants to include Moose in all their adventures would be best suited for him. Moose doesn't need a large yard as he is generally quick to find a cool shady spot to lay down in – he would also appreciate being allowed inside the house to really be a part of the family.
If you are interested in adopting Moose submit an adoption application form and our adoption officer will contact you to discuss your family's requirements and match you to your GAP greyhound.
Moose may be matched to his retirement home, however, greyhounds can be at different stages in their development as they transition to pet life.  The greyhound that is perfect for your family might take some time, complete an application form we will work hard to find the right GAP greyhound for you. More information is available on the adoption process.
Our greyhounds are not tested with cats, livestock, or poultry. If you have a home with these, please contact us and we will match you with the right greyhound for your circumstances.