Nevaeh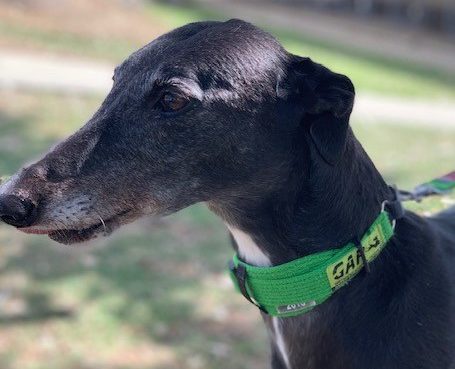 Nevaeh is an older lady but don't let that fool you. She still loves to zoom so will enjoy daily walks and space to stretch her legs. Nevaeh would be suited to someone who is home most of the time.
If you are interested in adopting a GAP greyhound, please complete the adoption application form.
Our dogs are not tested with cats, livestock or poultry. If you have a home with these, please contact us and we will match you with the right greyhound for your circumstances.