Olly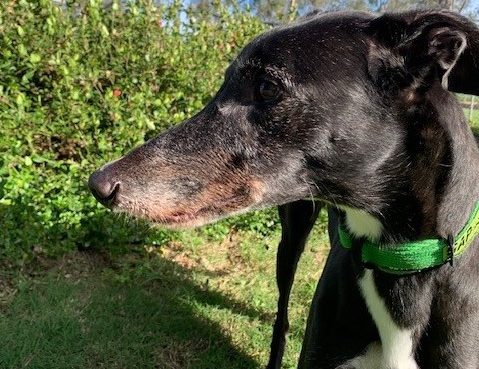 ­­­Olly is ready to find his new home.
Olly is generally polite and disinterested when meeting other dogs, however, off lead he does sometimes make some slightly more rude and pushy choices, and just needs help to remember his manners.
Olly really enjoys his treats, so training will be a breeze! Olly also LOVES his toys and is super cute when he plays; if you drag the toy around, he will bounce about after it and bat about with his feet. If you throw it he will happily chase it and generally brings it back fairly close to his handler.
Olly is generally good on lead and is quite easy to handle and walk. He is a pretty cruisey old boy, but still definitely has some zip left in him. He is a super sweet and affectionate dog, and while he is happy to trot off and check his surroundings out, he does like to stay close for any available pats, so they can be delivered ASAP! He doesn't mind getting in really close for those pats either and he is quite gentle with his interactions with people.
Olly's retirement home needs to have a decent fenced yard and no other pets; he may be suitable to live with children aged 6 years and older. Olly would also prefer to not be home alone for full-time working hours.
If you are interested in adopting Olly submit an application form and our adoption officer will contact you to discuss your family's requirements and match you to your GAP greyhound.
Olly may be matched to his retirement home, however, greyhounds can be at different stages in their development as they transition to pet life.  The greyhound that is perfect for your family might take some time to find. Please complete an application form we will work hard to find the right GAP greyhound for you. More information is available on the adoption process.
Our greyhounds are not tested with cats, livestock, or poultry. If you have a home with these, please contact us and we will match you with the right greyhound for your circumstances.