Paige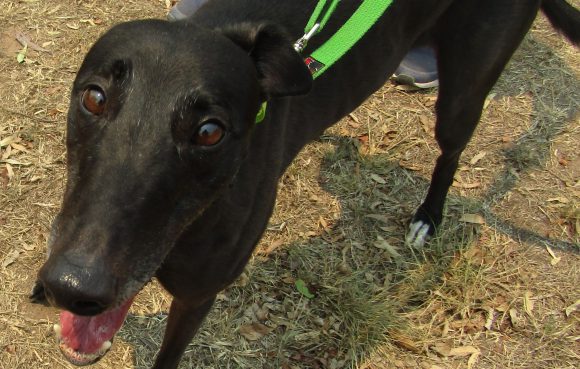 Meet Paige! This fairly confident greyhound will be a curious and cheeky addition to her lucky new family. She's a bit silly and jumpy, and her new home will need to have no little kids she might accidentally knock over. Paige may be suitable to live with another medium/large breed dog, so long as they were very calm, but really her top priority in life is food and people- so single dog life would most likely suit her just fine. Paige thinks that toys are okay, but food really is the absolute best, and people are a bit more fun to run around with and after than a ball anyway.
If you are interested in adopting a GAP greyhound, please complete the adoption application form.
Our dogs are not tested with cats, livestock or poultry. If you have a home with these, please contact us and we will match you with the right greyhound for your circumstances.