Pickles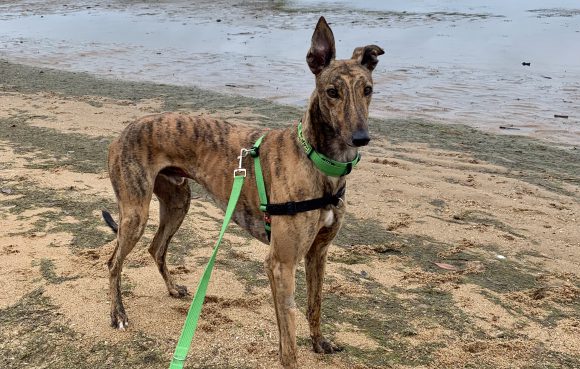 Pickles is a very calm laid back young man who loves to go for walks and enjoys paddling in the pool, he is a quiet fellow who really enjoys the company of other dogs and humans. He loves being brushed.
Pickles enjoys the outdoors and loves to walk along the beach.
If you are interested in adopting Pickles submit an adoption application form and our adoption officer will contact you to discuss your family's requirements and match you to your GAP greyhound.
Our greyhounds are not tested with cats, livestock, or poultry. If you have a home with these, please contact us and we will match you with the right greyhound for your circumstances.