Renae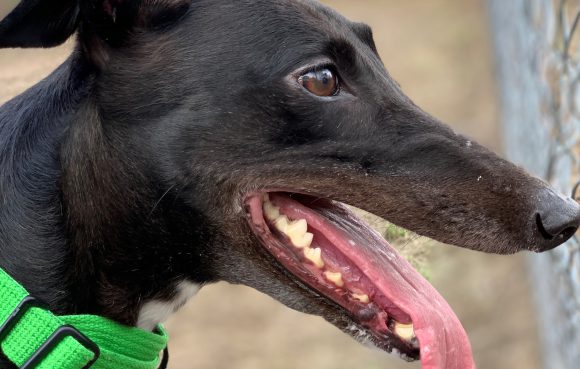 Available South- east Queensland.
She's bouncy and silly, and will be best in a home with older or no kids. Renae really likes to play with other dogs, and would probably enjoy having a playful canine buddy in her new home that she can do zoomies with.
If you are interested in adopting a GAP greyhound, please complete the adoption application form.
Our dogs are not tested with cats, livestock or poultry. If you have a home with these, please contact us and we will match you with the right dog for your circumstances.