Rosie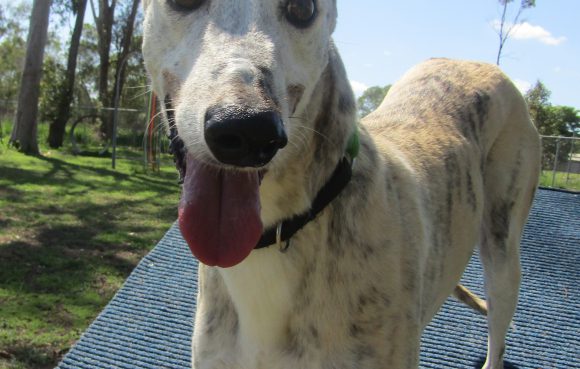 Rosie is a pretty independent older girl, looking for a retirement home. She would like to be the only dog in her new home, and enjoy a quiet and relaxed pace of life. Rosie does have the odd big zoomie left in her, but she's quite quick to settle and just sniff about after, so she may be suitable for a smaller yard or townhouse.
If you are interested in adopting a GAP greyhound, please complete the adoption application form.
Our dogs are not tested with cats, livestock or poultry.  If you have a home with these, please contact us and we will match you with the right greyhound for your circumstances.