Snowy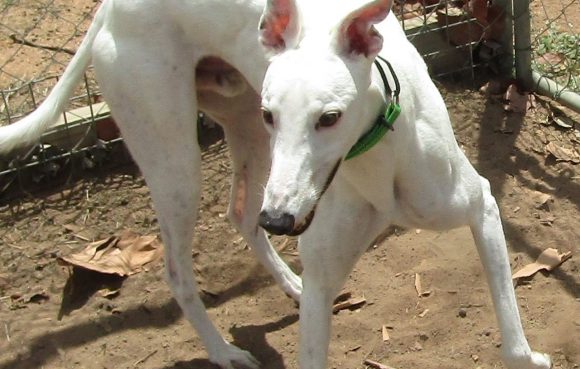 With his very fair complexion, Snowy is a bit more suited to a less sunny home than Queensland! To keep him safe from the sun's rays, he will need a nice shady backyard and/or a predominately indoor home where he can escape the heat of the day. He would also most likely prefer a home where he has company more often than not- we think this sweet boy would get a little too lonely being home by himself for long hours. Snowy is best suited to being a single dog, and is a pretty gentle and easy going boy. He does love his toys, though, and enjoys zooming after them and collecting them up.
If you are interested in adopting a GAP greyhound, please complete the adoption application form.
Our dogs are not tested with cats, livestock or poultry. If you have a home with these, please contact us and we will match you with the right greyhound for your circumstances.