Sonny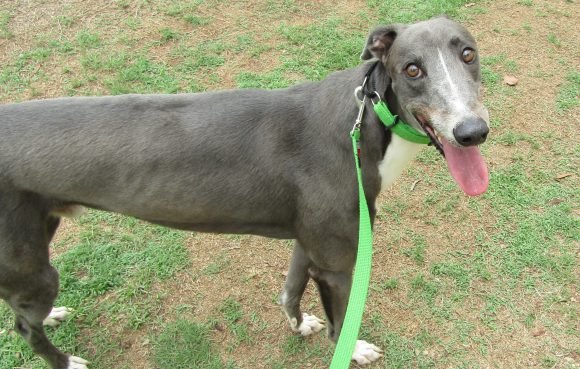 Sonny is an absolutely wonderful boy. He is incredibly easy to train, and would be a great candidate for anyone who was keen to get into training classes. Sonny loves his treats, but he especially loves his toys- he enjoys chasing after a ball or a rope tug toy, and doing lots of zoomies with it in his mouth. Sonny is best suited to a home without children, and as the only dog- he much prefers to hang out and play with his people!
If you are interested in adopting a GAP greyhound, please complete the adoption application form.
Our dogs are not tested with cats, livestock or poultry. If you have a home with these, please contact us and we will match you with the right greyhound for your circumstances.