Sooky – adoption applications now open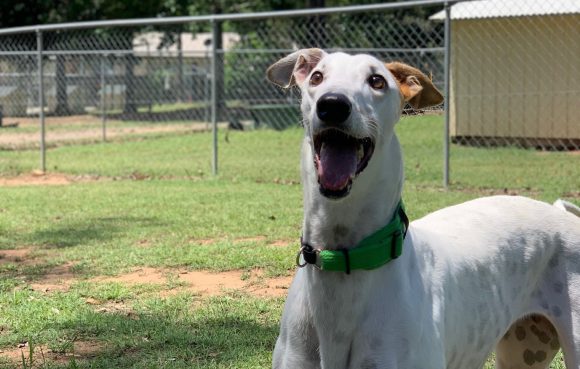 Sooky – available for adoption.
Sooky is a sweet and sensitive soul who is looking for an affectionate family who will have time to help her adjust to new experiences. Sooky has been in a foster home, learning new home life skills and doing great! She's ready for that special someone now. Sooky enjoys both the indoor and outdoors, but would like to be inside with her family, especially at night time. Sooky loves to play with her toys, loves to go for walks, and car trips are fun! Her family would ideally either be willing to help her get her stamina up for lots of activity or a family who enjoys leisurely walks and low-key adventures. Sooky would like very much to be the only pet, although medium to large sensible and calm dog friends would be ok with her. Sooky is not suitable for a family with small children, due to her nervousness about loud noises and sudden movements. Adult friends are fine, just take it slow!
More information is available on the adoption process and if you are interested in adopting Sooky submit an adoption application form and our adoptions officer will contact you to discuss your family's requirements and match you to your GAP greyhound.
Our greyhounds are not tested with cats, livestock, or poultry. If you have a home with these, please contact us and we will match you with the right greyhound for your circumstances.