Soxie
Adoption applications are now open for Soxie.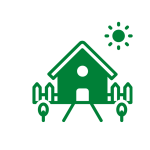 Soxie is mostly calm and relaxed and predominately disinterested in our other dogs. She can get a wee bit over excited if running is happening, and like most greyhounds, she then wants to chase, but when the dogs were being calm and appropriate, she was as well.
Soxie LOVES her toys and gets super excited about them; while the game is not always that long, she loves to chase after her toys, have a little zoom, and also play with her handler.
Soxie can seem a bit "in her shell" sometimes, and it's when she plays you really see her come out of that space.
Soxie is quite good on lead and is generally pretty easy to handle. She does come across as more of a "thinker", who will be a bit more cautious rather than just diving in feet first!
She is a very sweet and gentle dog, with a lovely soft nature.
Soxie's retirement home needs to have a decent fenced yard, no kids under 10, and no other pets.
If you are interested in adopting Soxie submit an adoption, please an adoption application form and our adoption officer will contact you to discuss your family's requirements and match you to your GAP greyhound.
Soxie may be matched to her retirement home, however, greyhounds can be at different stages in their development as they transition to pet life.  The greyhound that is perfect for your family might take some time to find. Please complete an application form we will work hard to find the right GAP greyhound for you. More information is available on the adoption process.
Our greyhounds are not tested with cats, livestock, or poultry. If you have a home with these, please contact us and we will match you with the right greyhound for your circumstances.