Sparrow – adoption applications now open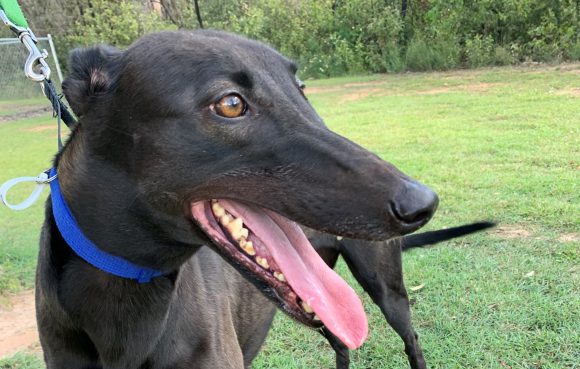 Sparrow – adoption applications now open.
If you are looking for a very fast friend with energy to spare, Sparrow is your girl! Sparrow is looking for an active and energetic family who will have plenty of time and space for her. She does walk well but needs help to focus. A family who can continue her training that she has been receiving from our GAP team would benefit her greatly. She is a loving, wiggly girl who lives in the moment! Her ideal family would have her as their only pet, and no small children.
More information is available on the adoption process and if you are interested in adopting Sparrow submit an adoption application form and our adoptions officer will contact you to discuss your family's requirements and match you to your GAP greyhound.
Our greyhounds are not tested with cats, livestock, or poultry. If you have a home with these, please contact us and we will match you with the right greyhound for your circumstances.