Speedy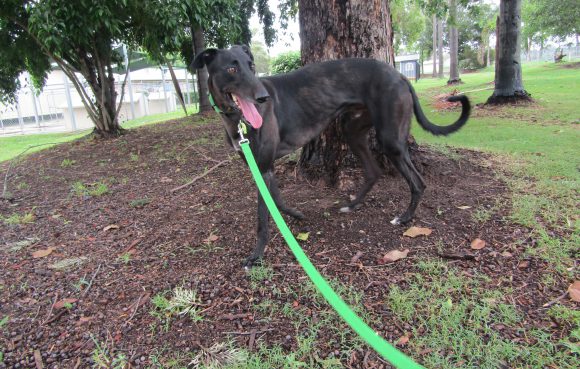 Speedy loves to get out for his sniffy walks, and thoroughly enjoys his food. Something else Speedy loves is to play with toys- he is an incredibly playful boy, and is quite happy to entertain himself tossing his own toys about as well. Speedy will do best in a home without kids, and as a single dog.
If you are interested in adopting a GAP greyhound, please complete the adoption application form.
Our dogs are not tested with cats, livestock or poultry. If you have a home with these, please contact us and we will match you with the right greyhound for your circumstances.