Tiger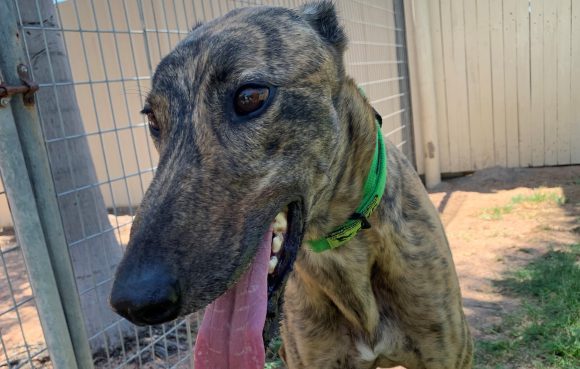 Tiger – adoption applications open
Tiger is large in size and has a huge heart. He is very gentle, super sweet, and has a never-ending amount of love to give. He loves to be pampered by the GAP NQ Staff and he can just never get enough.  He would enjoy the companionship of another doggie friend and could potentially match up with a smaller dog if they are calm and polite with who he can bond with and become best of friends.
He doesn't have huge amounts of energy, so shorter walks are enough for this boy. He will quickly find a cool spot to rest and would appreciate being let inside the house to soak up the cool air with the rest of his family. He is quite a chilled-out dog and is looking for a retirement home that is a calm and relatively quiet environment. He also loves his people so a family who aren't out all day every day would be a better fit for Tiger.
If you are interested in adopting Tiger submit an adoption application form and our adoption officer will contact you to discuss your family's requirements and match you to your GAP greyhound.
Tiger may be matched to his retirement home, however, greyhounds can be at different stages in their development as they transition to pet life.  The greyhound that is perfect for your family might take some time, complete an application form we will work hard to find the right GAP greyhound for you. More information is available on the adoption process.
Our greyhounds are not tested with cats, livestock, or poultry. If you have a home with these, please contact us and we will match you with the right greyhound for your circumstances.