Tommy – adoption applications now open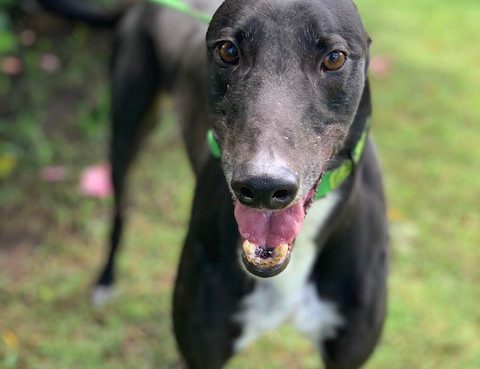 Tommy – adoption applications now open.
Tommy is a big boy, with a big quirky personality to match! He loves to be active and is very playful, but is quite independent and enjoys his own company. For the family that is looking for a family member to practice their training skills on, Tommy is your boy! He is a good worker and is very engaged with his handler.
His excitement levels can be a bit much for other dogs, so it would be best if he was the only pet! As he likes to be active, a family who likes to be out and about would suit him very well.
More information is available on the adoption process and if you are interested in adopting Tommy submit an adoption application form and our adoptions officer will contact you to discuss your family's requirements and match you to your GAP greyhound.
Our greyhounds are not tested with cats, livestock, or poultry. If you have a home with these, please contact us and we will match you with the right greyhound for your circumstances.